Manage HELIOS Membership
Updated 4 months ago
Memberships are managed using the HELIOS Web Dashboard (https://app.helioshockey.com/).
The login uses the same email and password as the HELIOS App.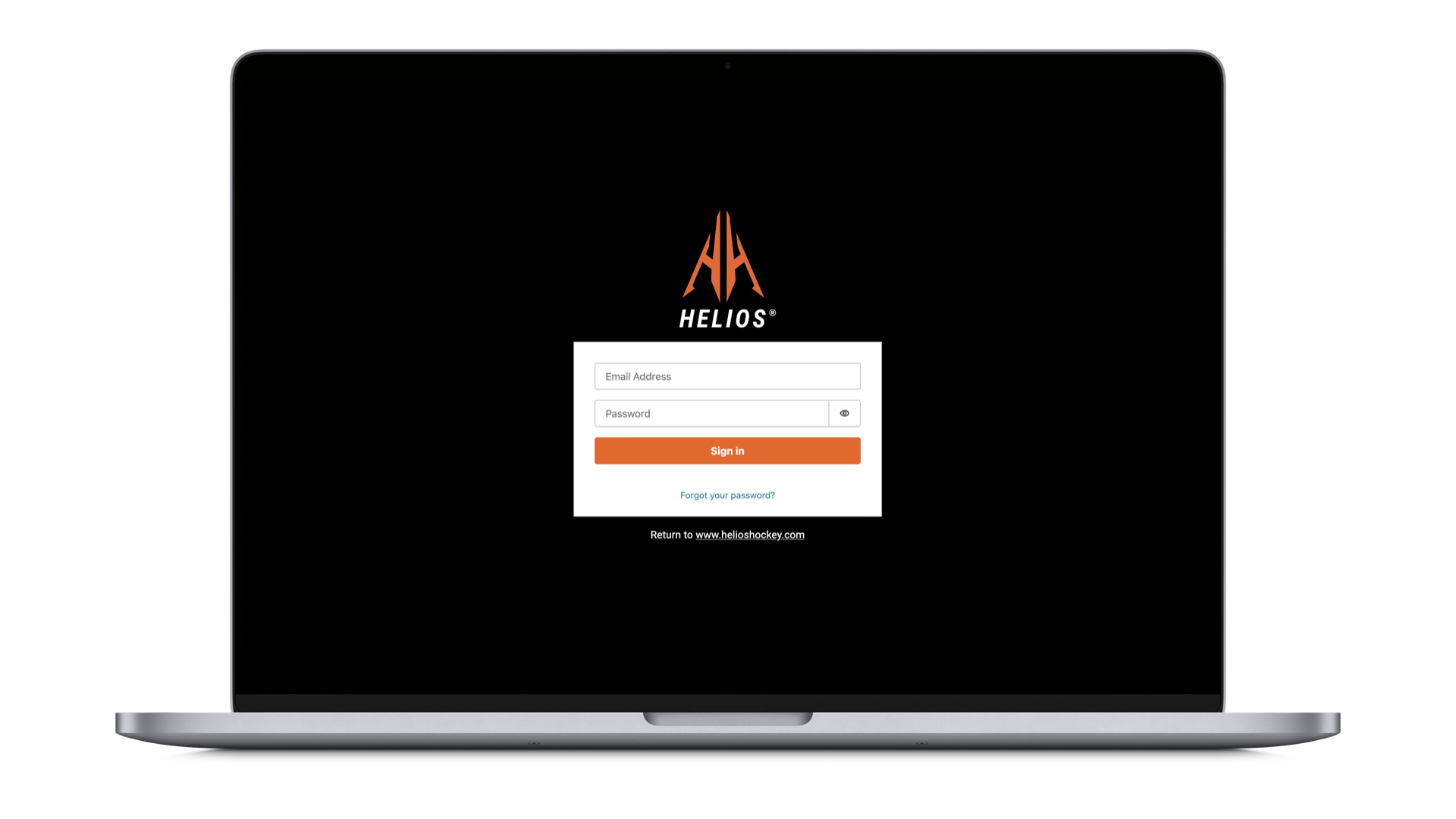 Once logged in, click the Membership option from the left side bar.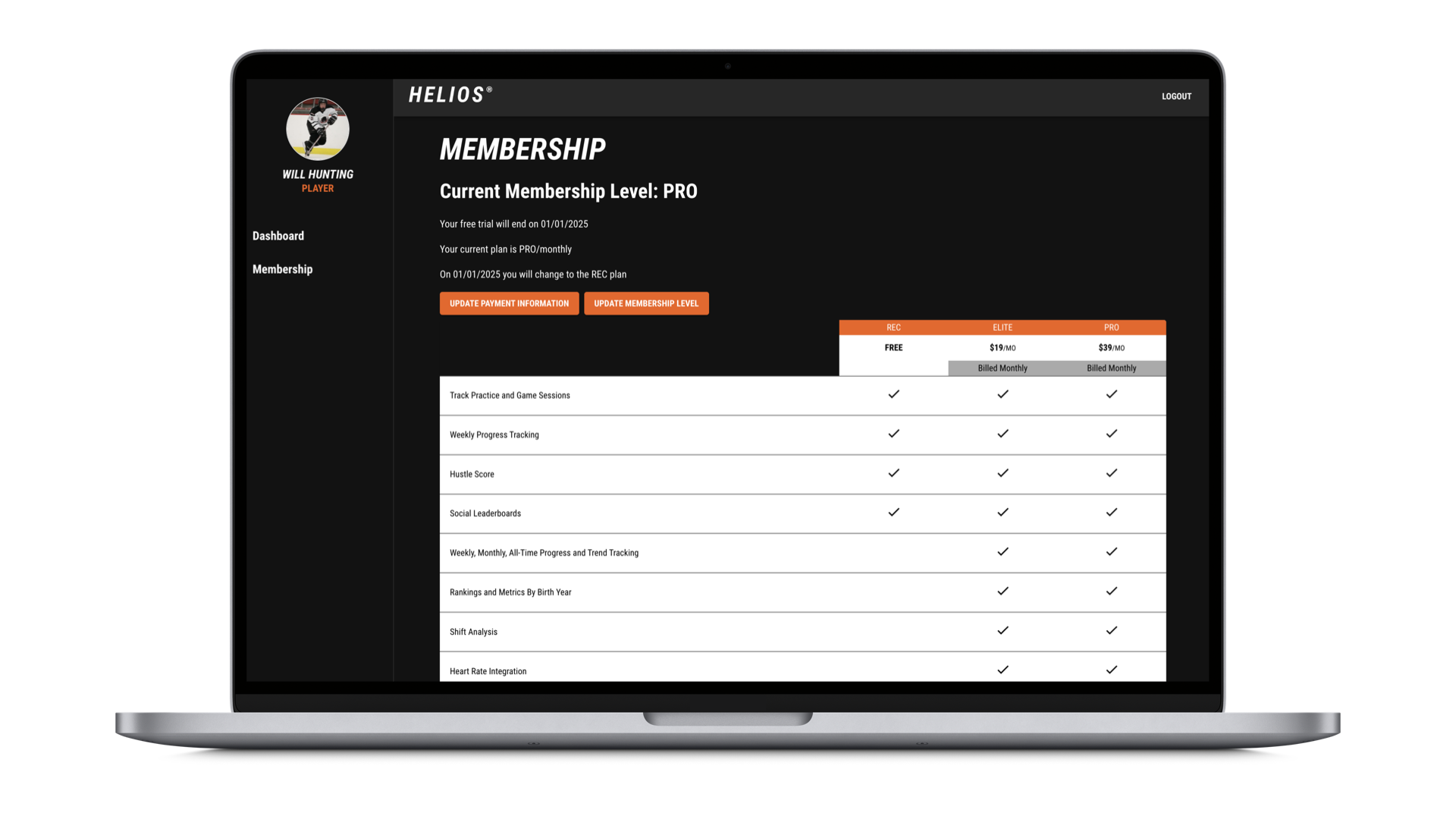 If you don't have a payment info setup, click Update Payment Information to be brought to our secure portal powered by Stripe (the world's largest payment processor) where you can setup a payment method (e.g. credit card).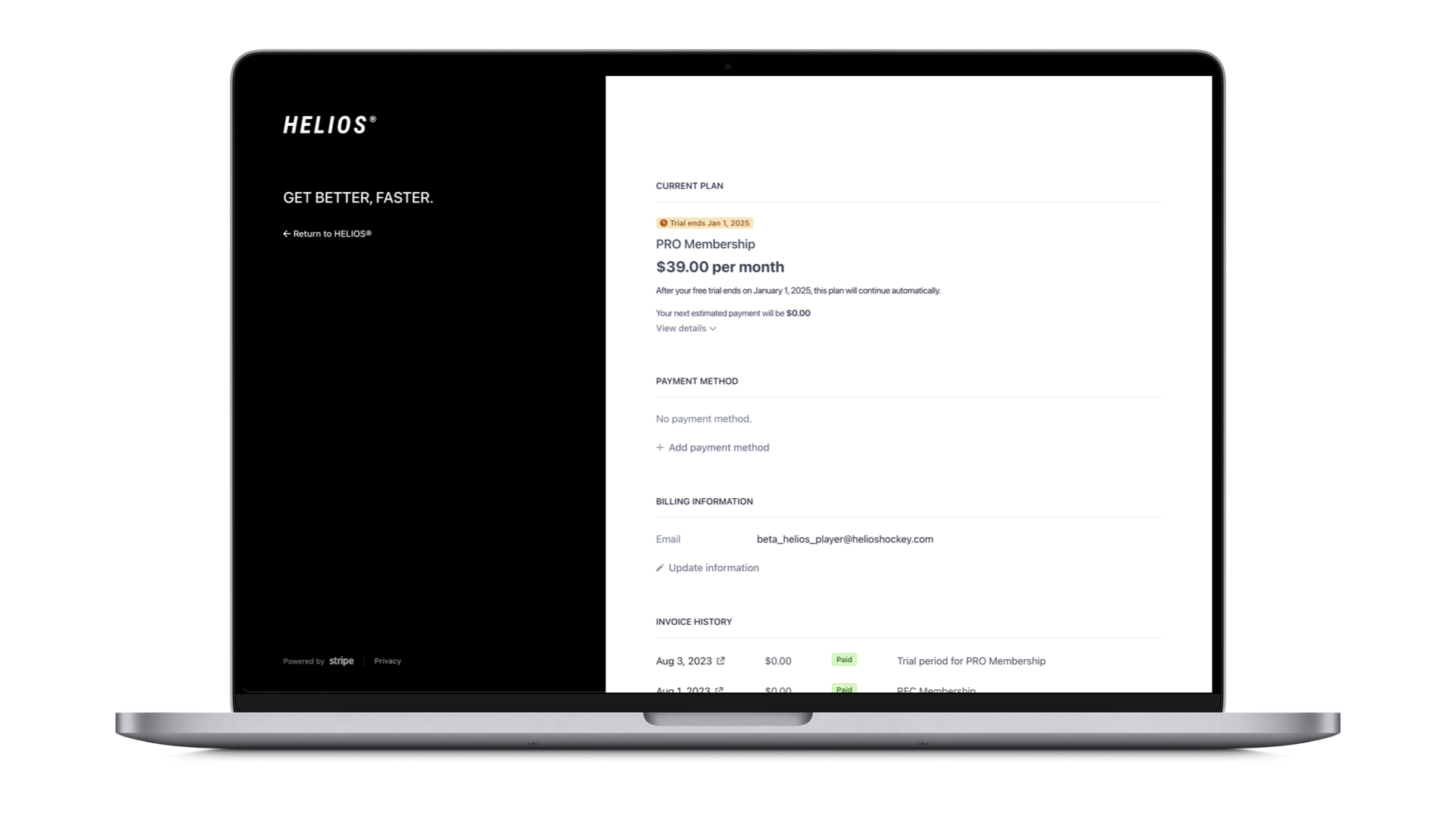 Click Return to HELIOS and then Update Membership Level where you can select an Annual or Monthly option.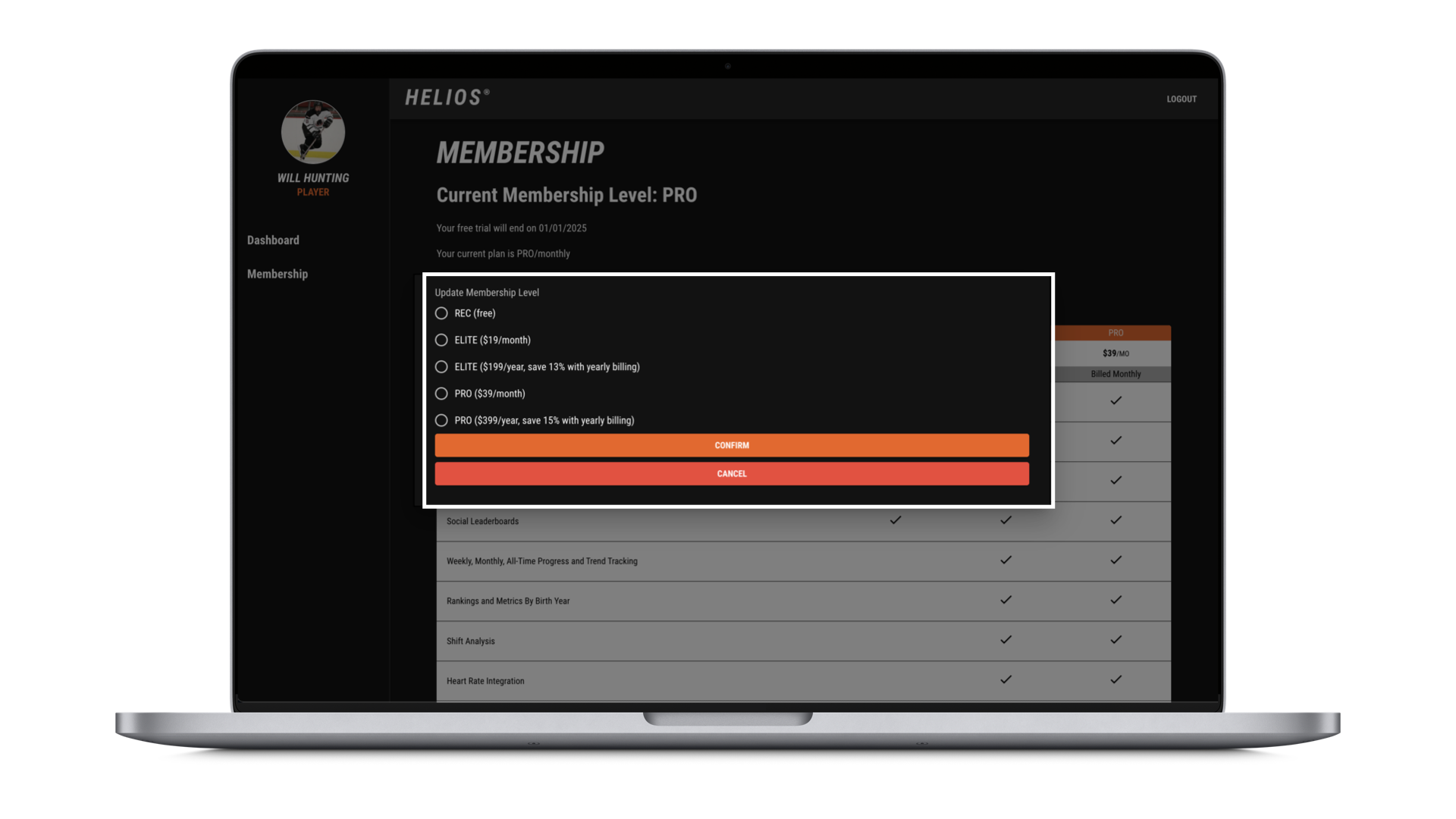 And you're done! You've just updated your HELIOS Membership.
Was this article helpful?