Getting Familiar with the HELIOS App
Updated 6 months ago
Let's take a quick look at how the HELIOS App is designed and get familiar with where everything is located. 
The App uses a tab navigation at the bottom of the screen with five tabs - Social, Activity, Start, Skills and Profile.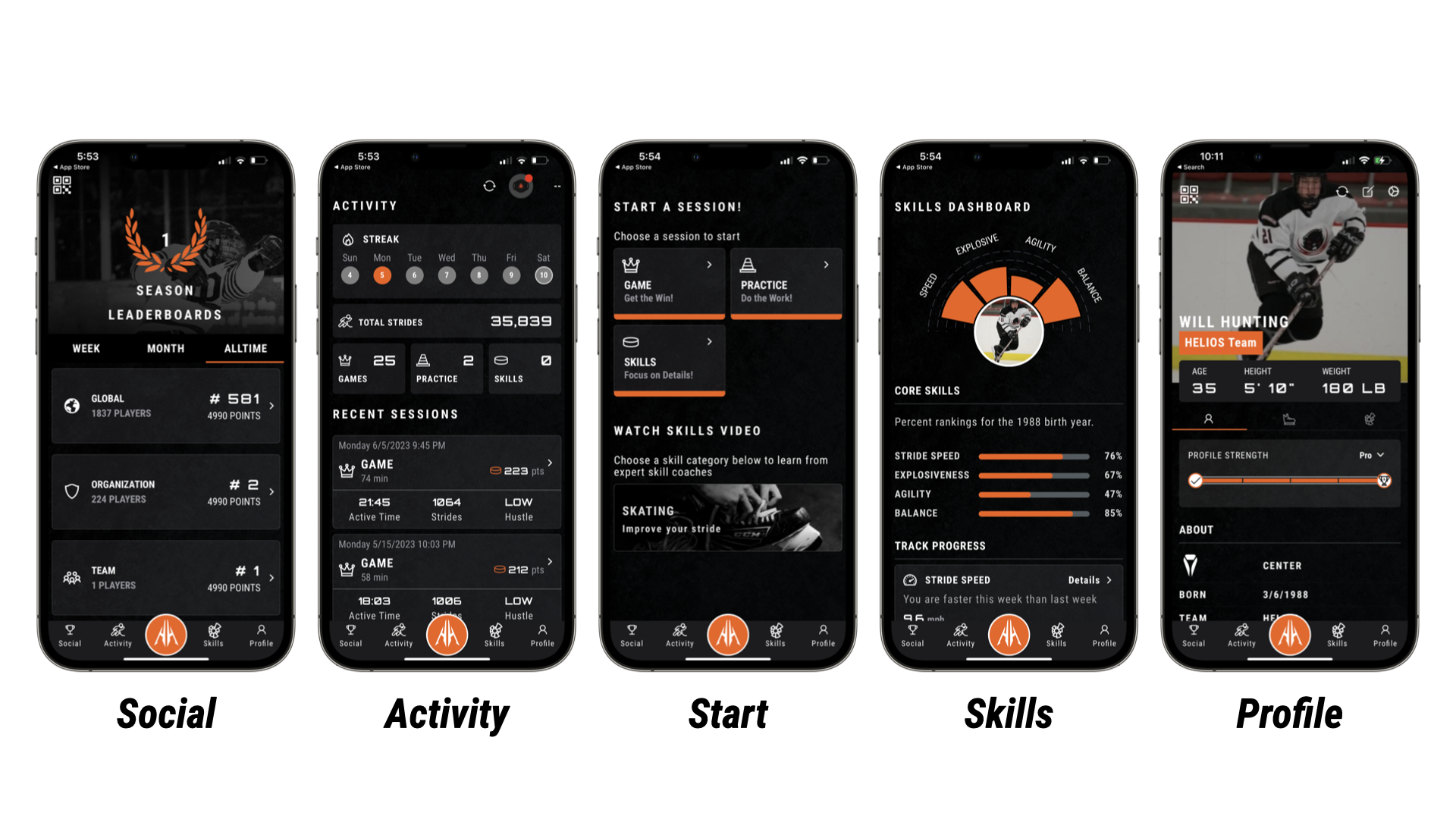 Each tab delivers a key part of the HELIOS experience, so let's summarize the role each plays:
Social - where our community lives and you'll compete with other HELIOS users on Weekly, Monthly and All-time Leaderboards. Earn points for both your participation and performance.
Activity - home to your completed HELIOS sessions, listed from newest to oldest. At the top you'll see your weekly streak, all-time stride count and the number of sessions you've run so far.
Start - where you'll start new HELIOS sessions or watch skills video to help improve your game with targeted videos for each of the HELIOS metrics.
Skills - where all your results comes together. On this tab you'll find your Rankings by Birth Year where you'll see nightly-refreshed rankings of your skill versus other players in your birth year. You'll also find your Progress Tracking to see how you are improving over time.
Profile - this is your profile on HELIOS. You'll enter your biographical, equipment and team info to have a top-notch experience.
The final part of the App to note is the Settings, accessed by tapping the gear icon in the top righthand corner of the Profile tab.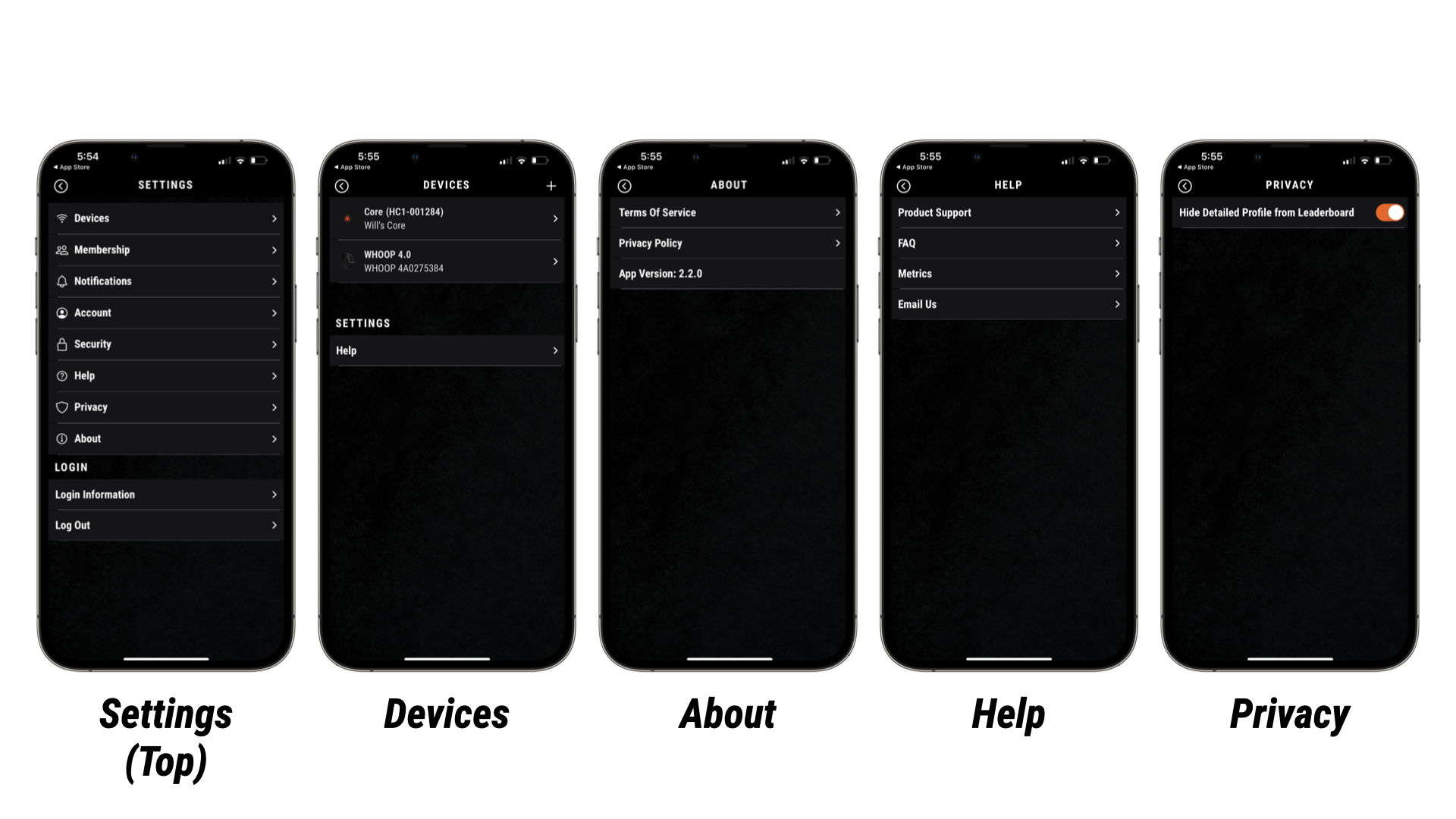 From the top-level Settings menu you can select:
Devices - manage your Core performance sensor (pair, unpair, update firmware, troubleshoot) and add a supported Heart Rate device.
Membership - show current membership status and links off to the HELIOS Web Dashboard where you can update your membership or billing details.
Notifications - redirects to the iOS or Android device's settings where you can manage permissions and notifications specific to the HELIOS App.
Account - edit your profile, change language or request account deletion (Note: account deletion is not recommended for profile changes and if you plan to keep using HELIOS. It will instantly log you out, lock your Core and profile. Contact

[email protected]

first if you need something).
Security - change your password and view your current login information.
Help - get product support from our self-service help center or start a pre-populated email to our support team.
Privacy - adjust whether your detailed profile is viewable from the leaderboards.
About - view the app version you have installed, terms of service and privacy policy.
Was this article helpful?